Third draft for the Spring '09 Season! *updated*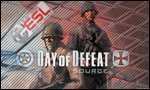 *update* third draft is online *update* This layout of the divisions is still suspect to any reasonable changes that any of our community members can suggest. If they're brought to us in a gently and subtle manner the admins will review them and will be able to create the best possible Divisions available created with feedback by the community. We'll do our best but it's still impossible to keep everybody happy and the only reliable way into higher divisions is to keep being stable and showing us what your clan is worth being in this competition!

Besides the draft we also have some news on rules, the schedule and about the upcoming new config.
The Qualification matches must take place between next Monday, 23th March and 30th March and we will use the same system as for the Group Stage which will be that both clans pick a map and they will both be played two times fifteen minutes. A new rule for these mappicks will be that the map you choose must be made known in the match commenst 48 hours prior to the time the match starts. After the Qualifications are done the first matchweek will start at the 30th March.
On a final note a larger post with the necessary rule changes we've found and an updated config will be released before sunday. Be sure to enjoy this season!
The Draft:
Invite

Rename by Admin
(Winner Autumn Invite 08)

pod virtual gaming
(Winner Spring 09 Qualification Cup)

IndependenZa
(Winner Autumn Open 08)

mysTix
(Winner TTT #1)
This league will have the eight winners from the Qualifiers as extra competitors
Qualifiers

csm eSports
vs.

old 'n used

in Memory of w4sp.dods
vs.

Rangaistus-Pataljoona

twilight
vs.

mTxServ .dod:s

TPM
vs.

FirstFrag.DoDS

In memory of RAGE.MULTIGAMING
vs.

In memory of dystopia

SexyGamers Team
vs.

da Roxor united

eRuption
vs.

warriors of Legend .dods

zeroPoint.dods
vs.

Spirit of Amiga dods
Open Division 1

shitzhappens

In memory of SickMyDuck

EliXir

iRage E-Sport

Warriors Troopers

rctic esports

no me Rayes

eternitY.dods

my.E-Static

Artefacts

Casca

sIN.Gaming e.V

clan-sensus

Entropy

insular DoD:S

tiLt.dods
This division will be enlarged with the eight losers out of the Qualifiers.
Open Division 2

ENCADRED.NC-SpringCup

Kinetics e.V.

Astoria

.#KaiZer

SnoopY.dods

Empathy.Shooter Team

Deathless Gaming

wolfen-dragoners

Flipside e-Sports

Coolcode DOD:Source

NITROSE.CheapKey.fr

Finnish Brandenburg

C Bon TouAaa

Sixpack.dods

Durham Light Infantry

bananaz.inc is back!

hahahaha.cheater

Vipers eSport

Mit freundlichen Gruessen ZJ

call 4 help

RuiN

in case of need

Co.

Para Bellum
Open Division 3

Letal-Team

impressiv

SemperFi Team

Tribal Gaming

HardPoint

WHITE FForces

RIP EnRo DoDs :(

cookies

Power Of Knowledge

insular2

addicts.zer0

myRevenge e.V.

Mit freundlichen Gruessen Raw

Elixir2

Comando Tactico i s i

The Spanish Soldiers

Nipple Addiction Multigaming

ELDC

Lauf oder Stirb DoD:S

naoWned

Get Wrecked

myn2L.de DoDS

hunGries

In memory of muppets
Open Division 4

High Quality

DesasterClan.RK

Angels of The Night

Free-Arrows

dA-Gaming dods

Residents

team JUMANJI

Reality.dods

guinneX.inter

DesasterClan.TU

0 Killed

Imperium

Gener8.

Sons of Ares

Suchtbande #R.I.P

eLcH Clan

in memory of x-evo

LucroR - Alte Herren

neXus.at

In Memory of Last Brotherhood

Tribute-Gaming-SoM

Alpha Squad

Regiment 137

roGues
Open Division 5

Team Forever Players

HartBirne

teleTubbies

exCru.aVis

eVo.fr

Stosstrupp ins Vergnügen

exCru.nitro

Black

elite.quRe

RussiaN FuN TeaM

Team Spirit

just.su R.I.P.

eMpathy .dods

BreakLife

Ls.dk

Halcones Negros

The Devils Clan AUT 6on6

Haufen

Desire Power Gaming

FakkelBrigade

GSG Squad

Casualties of War

Sturmeinheit Wuerzburg

Artefacts 2
Open Division 6

exCru.sword

War bent

W.H.C

16c

Entropy 2

Here to Own

FuckYou-Kr8

ByeBye LogIC XXL

Angels of The Night 2

Big Chuck

Brothers In Fight

Luger: Acht mal Tod

WSG ist Down

Totale Luschen

RCA - DODs

charged.lp

eXpl0ited
Update 20.03.08:
This is the third draft of the divisions and feedback is still welcome until sunday.
752671
, Tuesday, 17/03/09 13:19