Archive ESL Europe Europe Day of Defeat: Source
Spring 2010: The Break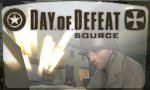 The official timeframe for the groupstage ended yesterday. The playoffs are going to start next week. Within the break for one week now we give the chance to every team to play the remaining matches. This counts for Division 2, 3, 4 and the bootcamp!
Please contact your opponent and agree a date and time to play your yet unplayed matches. If we still see some of them missing next sunday we have a look at every single one and decide on forfeits where its obvious to tell that one team did less to play the match.
There will be a separated news about the playoffs, but as you know the top two teams from every group advance to a single elimination bracket with a 4x15 system, where both teams can pick a map out of the mappool. With that said all information you need about the playoffs will be posted next monday.
We hope to see the remaining matches played as soon as possible, the last date is sunday, 6th june 2010.
Your ESL

Day of Defeat: Source Admin Team
fAn
, Monday, 31/05/10 05:21

No comments yet.

Information:
info write comment not allowed