Archive ESL Europe Europe Day of Defeat: Source
CC 2010: End of Groupstage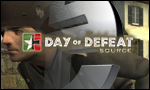 As the groupstage is almost over we finally can provide some information about the future of this tournament.
Some groupstage matches will not be played after the last official day today, so we need to provide a catch-up week from 8th to 14th march 2010 - every unplayed groupstage match has to be completed until next sunday!
After that has happened the best two teams of each group advance to a double-elimination playoffsystem.
Every team who does not qualify for the playoffs but wants to keep on playing against the other nations from the other groups is able to do that: we create a "playdowns" system too where rank 3 - 6 from the groups, except the nations who dropped of course, can play each other.
We release the matches as soon as the last groupstagegame is over.
PS: Please note that there are still unchecked matches and we discovered some mistakes already that will be punished, a team will be contacted if affected - please be sure you play by the rules for your last matches.
Your ESL

Day of Defeat:Source Admin Team
fAn
, Sunday, 07/03/10 03:45


Information:
info write comment not allowed