Spring Season 2009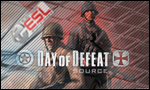 We are going to start the signups now, your team has two weeks time from now on to participate at this major european tournament. Read on for more information!
From 1st march until 15th march 2009 you can
signup
for the upcoming ESL Spring Season 2009. You`ll get the chance to make it into our
Hall of Fame
and win some hardware prizes, which we are going to announce later on.
The Tournament, mostly designed like last Season, will be played with a groupstage and single-elimination playoffs. At both stages of the competition two maps will be played out of our mappool, this means matches are going to be 4x15 minutes. Rules and details are going to be explained in a seperate upcoming newspost, it will be everything you should know already,
as addition we just introduce two new rules
:
a) the maps you choose have to be announced at least 48 hours before the match is supposed to start, if this does not happen a team can refuse to play the match and the match will be rescheduled to another date.
b) the default time to play the matches is still going to be the sunday of the current matchweek, at 20.00 cet. However, both teams can schedule the match freely within the matchweek, if this does not happen and a team can not play on the default date the team has to draw a wildcard, but every team only has 1 wildcard during the groupstage.
So what else is going on now? During the next week we are going to announce some amazing news about the
Invite Division
, where the best european teams are going to compete against each other.
At the 5th march we are going to have the
Laddershot
to determine the 16 contestants for the
Spring Invite 2009 Qualification Cup
, the winner is going to grab the third spot for the very best division.
More qualificaton matches and the announcement of the groups will take place between 15th march and 22nd march 2009, after that we are going to start with the first matchweek.
We`ll update you within the next 2 weeks with everything else you need to know about the upcoming season, be sure that it will be an amazing competition. We are awaiting your
signup
!
Your ESL

Day of Defeat: Source Admin Team
fAn
, Sunday, 01/03/09 03:19


Information:
info write comment not allowed