Cube 2 1on1 Instagib Opening Cup
Grand opening of Cube2 Section part 1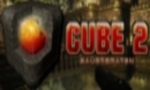 Cube2 : Sauerbraten, a nice free fast FPS game that everyone should try once in his life. You asked for it in our forums, the ESL heard you! Be prepared, it's coming. After a few days of preparation, we are proud to announce the first ESL Cup on Cube2 : Sauerbraten.
Opening
For the grand opening of the section an opening cup in Instangib mode has been created
If you have time :
Signup here
Schedule
The cup will start on Monday at 20:00 CET. It has 32 slots (it can be extended if more players applied). You'll have 2 days to play your match so you will also be able to participate in what will be released tomorrow.
Cube 2 Opening Cup Part 1
Cupdetails
Start: 29.06.09
Contestants: 32 Players
Cupmode: Single Elimination, Best of Three (Bo3)
Signup

23.06.2009
17:00 Uhr
Signup start
Signup
29.06.2009
18:00 Uhr
Singup end

Tree

29.06.2009
20:00 H
1. Round

Cube2

01.07.2009
20:00 H
2. Round
03.07.2009
20:00 H
3. Round
05.07.2009
20:00 H
4. Round

Finals

07.07.2009
20:00 H
Final

Cube2

07.07.2009
20:00 H
3rd Place Game
Rules
You will find some of the rules and the settings here. There is also a link to the global Cube2 Rules.


What comes next
The Opening second part will be released tomorrow with also a big announcement and some goodies.


Help
#esl.cube2
Ticket system
Forum
Xp'
, Tuesday, 23/06/09 15:15


Information:
info write comment not allowed