Archive ESL Europe Europe Counter-Strike: Global Offensive
5on5 Tuscan test cup #1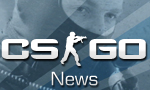 As you probably all know, brute officially released his version of the popular map Tuscan. We organize a test cup, to check if the map is ready for the ESL league and tournaments.
The map is officially still in beta, so there can be bugs. A feedback forum has been opened, where you can give general feedback on the map and potential bugs.
Feedback Forum
The map can be found in the steam workshop, to add the map to your server simply use the command "host_workshop_map 312199550".
At a later stage, the map will probably be added to the ESL map collection.
Steam Workshop: Tuscan
5on5 Tuscan test cup #1

Date: 18.09.14 - 20:00


Modus: 5on5, Single Elimination, MR15


Links: Rules and Settings (5on5 Settings esl5on5.cfg)


Questions? IRC and Supportticket


Restrictions: entered SteamID


Sign Up: NOW to 18.09.14 19:40 CET

Mappack (Tuscan)


Attention: ESL Wire Anti-Cheat is mandatory and has to be used!
deadline to request a demo
5 minutes after the match
deadline to upload the demo
24 hours after the request
deadline to make a protest

72 hours after the match


Modus
Overtime

MR15 - once a team has won 16 rounds, the map is over
MR3
Check-In System
In this Cup we'll use the ESL "Check-In System". If you don't know the handling, here's a short explication.
Step 1 - Reservation (green)
Here you can reserve a place in the cup, but you have to confirm your participation later.


Step 2 - Confirmation (yellow)
30 minutes before the cup starts, you have to confirm your participation, if you have done that, you're in the Cup.
Step 3 - Entry (red)
You didn't get a free place in this cup? If there are not enough participants, you can still entering the cup 20 minutes before starting!
IRC Webchat
A new feature is our IRC Webchat. With this nice application you can join our IRC Cup Channel without installing any other program.
The


Team wishes lot of fun.
cryyy
, Thursday, 18/09/14 10:13


Information:
info write comment not allowed