CS:GO - First impressions and look out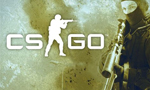 Last Wednesday, a group of over 20 pro players and other eSports personae were brought to Seattle to meet Valve. Without really knowing what we were there for, we were asked to play the new Counter-Strike, named Global Offensive. I'd like to share some of my impressions and thought about CS:GO with you now.
CS: Global Offensive - The long awaited CS2 or another CS:CZ?
On the first day of the meeting, we were invited to lunch with some of the developers before being told or shown anything. A lot of questions were asked, here is just a short summary of some of the basic facts:

CS:GO is not supposed to be "CS2" but a game that's "fun to play"

Even though the "GO" might sound like f2p/item store game, it will be retail

Beta is planned to begin in October 2011, release is planed for early 2012

CS:GO be a multiplatform game (PC, Mac, XBox 360 and PS3)

It will feature a casual and a pro mode

New weapons like molotov cocktail, decoy grenade and a taser

GO will have more than the standard four weapons useful for high level play

Remakes of de_dust and de_aztec are planned for 5on5 matches

CS:S will still be regularly updated

Hidden Path is and will continue working on CS:S and CS:GO
With this information we moved on to the Valve headquarters to play CS:GO for the first time. Everyone was very excited about how it would feel and might look like. Would it withstand the intensive testing and scrutiny of the players?
A slow start and huge development
On Day 1 most of us agreed that a lot felt wrong. The recoil was kind of random, single shots went up to the sky, automatic kevlar and helmet broke the money system. Therefore, the impressions from Day 1 were quite disillusioning as you might have read in statements from a few players. Our feedback was very wide spread as well as detailed regarding different topics. All of our wishes and comments were written down and the final words of the day were "Let's see what we can change for Day 2"
On Day 2 CS:GO felt completely different. The game had changed so much over night that almost everyone was impressed at how much we had got changed after just one single day of testing and feedback. One of the biggest steps by Valve was inviting us all to a private forum where our future feedback will be discussed in a smaller group. This will not only include the people invited this weekend, but also other players and notable eSports figures will have their say on how the game should develop.
After this we discussed the recent changes in the CS:S Beta and what else we would like to see or how we imagine CS:S should be in the near future. Netcode, some weapon changes, a lot of fixes like flashes on different graphics cards and many more things were brought up. All of this will be continued to be discussed in the invite forums and we will continue to have our say there.
Random list of notes about CS:GO
As it would be quite hard to have all the little details in larger context or situation, I will just give short feedback on what I have seen in those two days of playing. This is neither complete nor have to be 100% correct but just what I remember about the game.
Miscellaneous:

CS:GO is running on the latest Source Engine (L4D2)

5on5 matchmaking planed for both solo players and teams (nothing else)

DirectX 9 only; no switching possible; Flashes to be adjusted for ATI/nVidia

Money system reworked; based on the changes with auto armor

Model size as well as hitboxes slightly reduced

SourceTV is not a high priority at the moment (compared to other features)
Equipment:

Kevlar and helmet not buyable; automatically added every round

Only one defuse kit which drops only on death and can be picked up

SMGs are buffed; will be compensated by damage reduction over distance

Pistol damage reduced (mainly Glock and USP)

Molotov Cocktail: Works well to stop or prevent rushes; Costs 850$

Decoy: Makes gun noises and is shown on the radar; Costs 200$

Taser: Has one shot (drops afterwards), short range, kills on hit; Costs $1000
de_dust:

New stairs from lower to side; should make splits more common

Direct connection from sniper to side with a new bridge

A spot moved to the front of the CT spawn area

T spawn area up the ramp to make the lower passage more playable
de_aztec:

Sideway down to the water directed to the T spawn now

Most box and block sizes reduced; added pathways around a lot

Added fog over the water-pass
de_nuke:

Lower spot overhauled


Underground back entrance removed


Vents only open to the spot


Only the CT door to the window/lab remained

Giant boiler on the upper spot; Reducing the open field

Boxes on the outside have been lowered
de_inferno:

Banana reworked for better defence


Sideway at pillars blocked


Blocking plate at car added

Connector from 1st to 2nd middle removed

Multiple boxes and items resized
ESL TV CS:GO Special with Joe and Bastian
Conclusion: The big meeting was a huge step forward!
After having a lot of feedback and updates after the Orange Box Update, this is a huge step for both Valve and us in having a more clear way of providing feedback, for both CS:S and CS:GO. We can now have a real impact on how our game should be and Valve have presented themselves more than willing to listen to the players and leagues.
So most of us agreed after two long and exciting days that the future for both CS:S and CS:GO is looking really good. Quite a lot about CS:GO can, might and will be changed, but listening to the pro's who have been playing extensively on the engine is a good step forward for all of us.
We definitely can look forwards to a bright future for Counter-Strike!
Soodi
, Tuesday, 16/08/11 12:03