Archive ESL Europe Europe Crysis Wars Power Struggle
Final result Winter Cup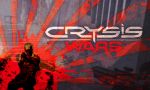 The Crysis Wars PS 4on4 Winter Cup is finally over. During the last weeks 16 teams from countries all over the world were fighting for one of the places on the podium and now we finally know which team made it up to it.



ESL 4on4 PowerStruggle Winter Cup




Finale - Elimin8-Gaming vs Sacrifice
could not load match with id #11710783
Match Analysis:
The whole match was in favour of
Marvels Clan
during the whole match, even though the score doesn't reflect that.
Round 1: No real turnovers, except for the TAC tank stealing by Sacrifice because 2142332 from e8 recklessly rushed D5 bunker (1vs3) instead of waiting for his tank to be built. Sacrifice managed to nuke Marvels Clan's HQ.
Score went from 100-5 to 100-105.


Round 2: The first 3 minutes were really a prototype factory battle where you could see waves (up to 3vs3 at the same time!) of both teams' players rush each other inside. Marvels Clan managed to hold it and eventually master the whole map for the rest of the match during another 20 minutes of teamplay domination during which 2142332 practiced back speed strafing instead of building another tank. Marvels Clan didn't wish to buy another tank in fear of the first round mistake.
Score: 100-5
All winners will be contacted during the next days to ensure that everyone receives the prizes as soon as possible. We hope you all enjoyed this cup.
Your ESL

EU Admin Team.
PtY
, Sunday, 15/02/09 07:20


Information:
info write comment not allowed