Archive ESL Europe Europe CoD4
The League Bans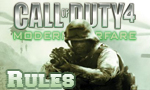 When you leave a ladder you normally get a league ban for this ladder for 5 days. Now we make some changes there. So let us gonna read below for have all data showed about this changement.
Since two years now the
new player barrage is abolished
. Meaning that there is no annoying 10 days-ban for new joiners in a team. But whenever you leave a ladder (individually or leaving a team in the ladder or a team you are in leaving the ladder) you are banned for a few days (default is 5, sometimes more/less depending on the ladder) to prevent mercing/clanhopping. Now we will also abolish this ban starting with the
S&D 2on2 Ladder
as test. So from now on there is no waiting time if you change your team; you can start playing right after you leave your old team! Be sure that this is in test stage and it only counts for 2on2 ladder so far. If everything runs fine we will expand the
deletion of league bans
in all

ladders. For any questions feel free to write a
support ticket
.
Join S&D 2on2 Ladder
We have a rising amount of matches per day and we recommend your participation in the league as you should find an opponent at the evening with relatively ease using the known methods.
How to find an opponent - - - -|__| - - - - Promod SD 2on2 Ladder
Follow us
To get the latest news about cups, rule changes and higher competitions like the EMS join our communities on facebook and twitter.

Facebook ESL Call of Duty 4

Twitter ESL Call of Duty 4


The ESL


admin team wish all participating teams much fun and good luck.
foras
, Friday, 13/05/11 17:31


Information:
info write comment not allowed