Archive ESL Europe Europe ESL Major Series Season VII Call of Duty 4
EMS VII CoD4: Teams replacement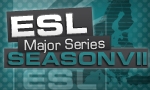 The new season is pretty young however due some drop outs, we were forced to make some replacements in the qualification rounds. This includes the reset of one match.
Unfortunately, we have been forced to make some replacements so early into the season - luckily we can avoid default wins. Due the drop out of

Reason Gaming
and the merge of team

OX.Enermax EMS.COD4
and

Coming Soon
- we will re-draft the EMS teams from Italy and the United Kingdom. This means the teams

Team ONLiNERz EMS
and

iN MeMoRy oF reFresh! gaming
will be moved to the qualification round 2 and will be replacing

Reason Gaming
and

Coming Soon
The two open QR1 slots for both nations will be filled up with the next placed teams from the national qualifiers. So we will now be adding

Ying and Yang
and

Protype
to the qualification round one. These two teams will play against each other in the qualification round 1 and the winner will move on to the QR2. The winner of this match will instantly face

LeiSuRe
to determine who will move on into the group stage. Unfortunately, it was inevitable that we'd have 1-2 short delays, however we are hoping so see these new teams play their matches as soon as possible so we can keep delays to a minimum.
Creepy
, Saturday, 02/10/10 14:22

No comments yet.

Information:
info write comment not allowed