Archive ESL Europe Europe CoD4
Call of Duty 4 got it, some little words from Junior.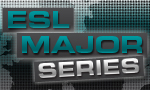 Some days ago the Head admin of the ESL Major Series published a news article with the result of the community vote. They reminded you that the price was 1000 Euro for the next ESL Major Series season.
Once again the Call of Duty 4 community showed their power. This is the second community vote we won. If you don't remember, some years ago there was a community vote for the Internal Premiere ship Season 1, the price was that the game was included into the IPS. You May think what was the IPS? - well its easy, it was a former league which now goes by the name EMS. Now some years later we managed it again and earned a 1000 € for the EMS Season 7.
This means that for Season 7 we will have an total price pot of 3000 € !
The final results will be shown below:
The top 4 overall
| | | |
| --- | --- | --- |
| | Call of Duty 4 | 44,39% |
| | America's Army | 11,79% |
| | Counter-Strike: Source | 11,61% |
| 4th | Day of Defeat: Source | 10,44% |
Due to this event we take a quick peek behind the scenes and want to introduce you to the guy who is managing all the EMS stuff (beside the game admins). Say hello to
Johan 'Junior' Godderis
. Specially after this amazing results we sat down with him to asked him a few questions.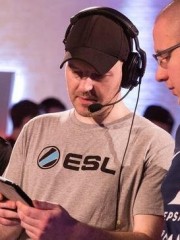 Johan 'Junior' Godderis
29 years old
League Operations EMS
Hello Johan, the most participants may know you because you deal many questions regarding the EMS but it would be nice, if you could introduce yourself and tell the readers what you are doing at Turtle Entertainment GmbH.
Hi, I'm Johan 'Junior' Godderis, I'm 29 years old and I was born in Belgium. 10 months ago I moved to Germany to work for Turtle Entertainment as part of League Operations. My responsibilities are Tournament Director for the

ESL Major Series and

ASUS ENC CS: Source.
The ESL Major Series Season 6 is nearly over how was your feeling and runs the season like you planned it?
I'm satisfied with how Season VI ran, however there's always room for improvements. In some games there's a lack of proper communication from the teams to reschedule their matches, we will make sure that the rules are updated in this regard. Having multiple offline events during the season doesn't help the schedule either, I'm thinking ASUS ENC, EPS, ESWC, FIFA World Cup, Dreamhack and many others, but this cannot be helped.
OK lets make a little swap to the Season Season 7 - Call of Duty 4 showed in this Community Vote their power. What do you think about the result and what do you think why the similar games like CSS, Fifa, and TMNF was not so strong?
Call of Duty really showed it's power here and surprised many gamers. I can't be sure why other big names haven't come close to CoD, maybe they were too confident that they were gonna win and ergo some decided not to vote, or perhaps their community is just not strong enough.
Last Question - what do you expect from Season 7, what are your hopes and what points did you learn from season 6 you want change in season 7?
The same as I always expect, bigger & better. Like I already mentioned rescheduling matches will be more strict. So far penalty points haven't affected the prizemoney, this will most likely change to motivate the teams and players more as they have not always been in Season VI.
Creepy
, Friday, 09/07/10 12:35


Information:
info write comment not allowed