Archive ESL Europe Europe Battlefield 4
BF4 Country Championship 2014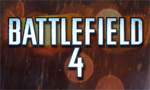 We proudly announce the next event for Battlefield 4. Next to the big EMS we also run a Country Championship - lets see which country dominates the global battlefield!

We will run separate Country Championships for the favourite gamemodes!
Lets see which Nation will be the best one in 5on5 Domination and 8on8-12on12 Conquest. Stay tuned for more upcoming information!
History
The ESL has a long history of nations tournaments stretching back to at least 2004 when the first European Nations Championship (ENC) was held. Since at least 2009, for games not part of the ENC, instead ESL Country Championships (CC) have also been held where countries from across Europe and now the world can compete for honour and prestige.
General
Our Country Championship will start in January, when all teams are properly formed. We'll run different groupstages which lead into a playoffs-tournament-tree. The Community defines the amount of teams, so gather as many players as possible to form as many teams (important note: differnt countries).
The Procedure
When we've fixed teams, we will randomly put all teams into groupstages of max. 6 teams.
There will be
one
match per week, with the option of a defined default date
Tuesday
. A match is won, if a team has more tickets than the other one - every team is able to choose 1 map - 2 maps will be played - 3rd map decider.
The best
two
teams of every groupstage will receive an invite-slot in the double-elimination-playoffs. More details will be published soon.
The total amount of players per time depends on the mode they'll play.
So, a team of the domination mode consists of maximum 15 players and a team for the conquest mode will have max. 22 players! A national team is defined when all players are actually born or living in the nation they're playing for.
As it's in our interest to give more players from different teams the chance to compete, only two members of the same clan (5on5) and only three members from the same clan (8on8-12on12) are allowed to be part of the national team.
Prizes
Besides recognition, glory and an amazing chance to fight for your country, the three winning teams will receive a special ESL award and Premium prizes for their success:
ESL Premium & Awards
| | |
| --- | --- |
| 1st | 5/8(12)x3 Months ESL Premium |
| 2nd | 5/8(12)x2 Months ESL Premium |
| 3rd | 5/8(12)x1 Months ESL Premium |
Support & Help
For any question, doubt, perplexity, feedback and advice, please contact the Admin Team. You can do it with a Support Ticket!

Your


Admin Team
bLuE
, Friday, 22/11/13 13:33