A-Series: Summer Season Winner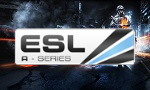 And we have a winner! Have a look at the final ranking of the Summer Season! Find all information about the Summer Season and the new Winter Season here! The next Division Update will be on 17/09/13.
The Award
We do not have an Premier Division
(Premium is needed for it)
so just the first place of the Main Division wins the A-Series Award! Congratulations to
iPLAY eSports e.V.
.
1st place A-Series

iPLAY eSports e.V.
Summer Season review
The Season started on the 30 April and ended on the 3rd September, overall we had 80 matches! The Top 10 of the Main Division at the end of the Season:
Details
Match-dates:
Monday 20:00 & 21:00 CET
Tuesday 20:00 & 21:00 CET
Wednesday 20:00 & 21:00 CET
Thursday 20:00 & 21:00 CET
Friday 20:00 CET & 21:00 CET
Saturday 20:00 CET & 21:00 CET
Sunday 20:00 & 21:00 CET
Suggest your favourite Match-time in the comments!
Min-Activity:

Division 1: 2 Matches per 2 Weeks
Division 2: 1 Matches per 2 Weeks
Map-pool:

Grand Bazaar
Damavand Peak
Seine Crossing
Tehran Highway
Operation Metro
Strike at Karkand #2
Sharqi Peninsula #2
Remember you have to play matches for the
minimum activity
, otherwise you will get minus points.
What is A-Series you ask? Allow us to elaborate...
The A-Series does not only merge our old EAS and ladder systems, but will revolutionize them! Regular competition in divisions graduated by skill continues to be the key element even though we built the league and its matchmaking completely from scratch. Just as in VERSUS the whole procedure - from searching for opponents to entering the score - is made simpler and fairer!
No more need for Premium or Trusted to get you started in the A-Series!
You'll find more information in our recent preview called A-Series explained:
I Divisions - II Points System - III Matchmaking - IV Minimum Activity
Questions? Don't hesitate to share, discuss and feedback in our
A-Series Beta Forum
.


Your Admin Team
bLuE
, Wednesday, 04/09/13 13:53


Information:
info write comment not allowed