Archive ESL Europe Europe Battlefield 2142
BF2142: UPDATE One cup one night!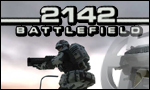 Lets see which team, mixed- or clan-team, will win and how many participants will join the cup. After a long pause since the last cup (3on3 Summercup), we proudly announce the first nightcup!
Every single match has to be played in time, but if there are some problems then the match could be moved to an other date – protest required.
Schedule
Sign up open:

- November 10th 2010

Sign up close:

- November 13th 2010

Cup starts:

- November 14th 2010

End:

- November 14th 2010



No show
If a team does not show up in time, it will lead to a def-win for the enemy.
New Awards!!!
Beside a
guaranteed XP boost (+500 XP)
for your active participation in every cup you have the chance to unlock our famous cup awards for your profile.
It's your chance: The
famous awards
will be assigned for a certain amount of participations, won matches and top 3 placing in our tournaments.
more about the cup
Awards
.
Sign up
Signup now to the first Nightcup
GGC & Rules
Do not forget to install the
GGC-Stream+MD5 check
, it's mandatory from now on!
How do you do that?
GGC-stream
.
The following rules have to be used:
Infantry 5on5 Ladder
.
UPDATE
ESL Wire is not a must for this cup as the bf2142 section isn't up-to-date. So you can use it, but you do not have to!
Help
#esl.bf2142
Ticket system
Forum
Your

Admin-Team
bLuE
, Tuesday, 09/11/10 11:51


Information:
info write comment not allowed