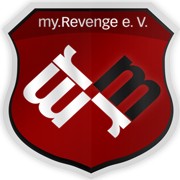 myRevenge e.V. – Contact

Invitations only over the team eMail:
female-team@myrevenge.net

Other Question to the eMail:
info@myrevenge.net

For Team-Application/Team-Bewerbung use this e-mail:
team-application@myrevenge.net

For Staff-Application/Managaer/Orga-Bewerbung use this e-mail:
staff@myrevenge.net

------------------------------------------------
myRevenge e.V. – Multigaming since 2006

myRevenge e.V. – Sponsored by

● Tecstore - Head-Hardware Partner

Wie Ihre Wünsche auch aussehen wir fertigen ein System daraus.
Warum Kompromisse eingehen, wenn tecstore.net Ihre Wünsche erfüllen kann? Bei uns erhalten Sie maßgeschneiderte EDV-Systeme, die wir speziell nach Ihren Vorstellungen anfertigen.

Wählen Sie einfach einen PC, ein Notebook oder ein Multimediasystem aus unserem Sortiment – und passen Sie diese Basiskonfiguration mit dem praktischen Onlinekonfigurator Ihren Bedürfnissen an. Eine größere Festplatte? Mehr Arbeitsspeicher? Eine zweite Grafikkarte? Alles kein Problem! Sie erhalten von tecstore.net Ihr einsatzbereites Komplettsystem.

Vom Experten montiert, eingehend getestet und mit voller Garantie auf alle Komponenten.

Rundum gut betreut mit den tecstore.net-Servicepaketen
Auch nach dem Kauf sorgt tecstore.net dafür, dass Ihre EDV-Systeme stets zuverlässig funktionieren. Wir bieten Ihnen erstklassigen Support: von der Telefonhotline bis zum Servicetechniker vor Ort.
Wählen Sie bei tecstore.net aus verschiedenen Supportpaketen. So schützen Sie Ihre Hardware für einen Zeitraum von bis zu fünf Jahren vor allen Eventualitäten.

Top-Preise unserer Produkte
Durch große Abnahmemengen bei unseren Zulieferern, effektive IT-unterstützte Logistik und kurze interne Kommunikationswege können wir die Preise unserer Produkte sehr niedrig halten. Preissenkungen geben wir umgehend an unsere Kunden weiter. Vergleichen Sie uns!

● GIGABYTE - Head-Hardware Partner

GIGABYTE, mit Sitz in Taipei, Taiwan, ist eine führende Marke in der IT-Branche mit 24 regionalen Niederlassungen auf der ganzen Welt. Gegründet 1986, startete GIGABYTE als kleines Marktforschungs- und Entwicklungsteam und hat sich seitdem eine führende Position unter den weltweiten Mainboardherstellern erarbeitet. Zusätzlich zu Mainboards und Grafikkarten hat GIGABYTE das Produktangebot um Notebooks und Desktop-PCs, Server für Rechenzentren, Netzwerkprodukte, Smartphones und Home-Entertainment-Produkte erweitert, um alle Facetten des digitalen Lebens abzudecken – sowohl privat als auch beruflich. Tagtäglich versucht GIGABYTE mit innovativen Technologien, außergewöhnlicher Qualität und unerreichtem Kundenservice den Slogan "Upgrade your Life" mit Leben zu füllen. Im Jahr 2011 feiert GIGABYTE sein 25-jähriges Bestehen. Seit einem Vierteljahrhundert steht das Unternehmen für exzellente Qualität und herausragenden Kundenservice.

● GSXH - Head-Server Partner


Description coming soon



● Xtratec - Main-Hardware Partner

XTRAtec ist der neue Spezialist für High-End-Gaming-Systeme. Wir versprechen nicht nur High-Performance - wir liefern sie: Alle XTRAtec Gamer-Systeme werden von uns mit den hochwertigsten Markenkomponenten ausgestattet - dies garantiert ein perfektes Zusammenspiel zwischen absoluter Top-Performance und modernem Design. Unsere erfahrenen Techniker fertigen alle XTRAtec Gamer-Systeme individuell an, wobei jedes System besonders aufwändigen Testläufen unterzogen wird. XTRAtec ist eine eingetragene Marke der Firma tecstore.net. Unsere langjährige Erfahrung, beim Bau von Systemen höchster Perfektion, lassen wir in jedes Byte unserer XTRAtec High-End Systeme einfließen und achten dabei auf das gewohnt perfekte Preis-/Leistungsverhältnis von tecstore.net.

XTRAtec bietet eine breite Auswahl von Computern und Laptops, egal ob Wasser- oder Luftkühlung, ob AMD oder Intelsysteme, XTRAtec bietet alles zu sehr guten Preisen an.

● Corsair - Main-Hardware Partner

Corsair is a global company bringing innovative, high-performance components to the PC gaming market. Specializing in very high performance memory, ultra-efficient power supplies, and other key system components, our products are the choice of overclockers, enthusiasts, and gamers everywhere.

Founded as Corsair Microsystems in 1994, Corsair originally developed Level 2 cache modules for OEMs. After Intel incorporated the L2 cache in the processor with the release of its Pentium Pro processor family, Corsair changed its focus to DRAM modules, primarily in the server market. In 2002, Corsair began shipping DRAM modules that were specifically designed to appeal to computer overclocking enthusiasts. From its roots in high-performance memory, Corsair has expanded its award-winning product portfolio to include ultra-efficient power supplies, builder-friendly cases, ground-breaking CPU coolers, blazing-fast solid-state drives, and other key system components.

Corsair has developed a global operations infrastructure with extensive marketing and distribution channel relationships. Corsair's products are sold to end users in over sixty countries worldwide, primarily through leading distributors and retailers.

● Kinghoster - Main-Server Partner

Kinghoster.co.uk provides all kinds of clients, from across the globe with an outstanding service for all types of requirements. We mainly provide our clients with website hosting space, along with game server hosting. We also provide a unique package to those customers that wish to earn some money from hosting themselves, we offer a wide range of reseller packages, whereby the client can select any amount of hosting space that they wish.

myRevenge e.V. – Hardware Partner

● Anjowi - Hardware Partner
● Sennheiser - Hardware Partner
● Crazygamerspc - Hardware Partner
● Supergamer - Hardware Partner

myRevenge e.V. – Server Partner

● eoreality - Server Partner
● game-hosting - Server Partner
● synhosting - Server Partner
● serverhive - Server Partner
● iw-hosting - Server Partner
● 1shot1kill - Server Partner

myRevenge e.V. – Voice Partner

● Cleanvoice - Russia Voice Partner

myRevenge e.V. – Bootcamp Partner

● Dialog club - Bootcamp Partner in Russia
● Skillzone club - Bootcamp Partner in Tschechien


all rights reserved – Copyright by myRevenge e.V.