Archive ESL Europe Spain ESL Pro Series Season XI StarCraft II
Clasificados EPS XI StarCraft II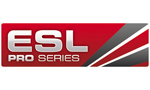 Han sido largas semanas de juego las que han desembocado unas apasionantes partidas en el RTS preferido por todos, StarCraft II: Heart of the Swarm. Ahora damos paso a aquellos jugadores que se han ganado estar en el playoff de la temporada XI de ESL Pro Series StarCraft II, y son...
Grupo A
---
Grupo B
---
Grupo C
---
Grupo D
---
Hightlights y VOD's
---
Accede a ESL Pro Series con A-Series
---
Los ocho jugadores restantes que han caído de la fase de grupos podrán incorporarse de nuevo jugando A-Series. Pero A-Series no es solo para jugadores de Pro Series, sino que todo el mundo puede acceder a ella. Si no lo has hecho todavía, ¿a qué esperas?
Hazte fan en Facebook y Twitter
Atentamente
tu



ESL España

No comments yet.

Information:
info write comment not allowed