Archive ESL Europe Spain ESL Pro Series Season XI
TojoR. Historia de una LEYENDA.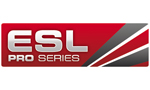 ¿Nunca os habéis planteado hasta que punto cambia la vida de un jugador al pasar a un nivel profesional? Tojor es una leyenda viva de Call of Duty en España y se ha ofrecido a contarnos su propia historia en este insight.
A través de él, podréis conocer un poco más a uno de nuestros jugadores más importantes a nivel internacional en el mundo de los e-Sports dedicados a esta gran saga de Activision.
TojoR. Historia de una LEYENDA.
24NOV 20:00
TojoR. Historia de una LEYENDA.
Como muchos sabréis
Toni 'Tojor' Jordá
actualmente milita en las filas de
GIANTS!
en la disciplina de
Call of Duty: Ghosts
. Una de sus funciones es ser el
capitán ingame
del equipo y ayudar a sus compañeros a mejorar cada día un poco más. Además
atesora un gran número de títulos
y se ha convertido en
uno de los jugadores profesionales en España más valorados por la comunidad
. Por ello hemos decidido mostraros y contaros su propia historia desde sus inicios. Para daros una pequeña pincelada de lo que será dicha entrevista os dejamos con el trailer.
Os esperamos el día 24 de Noviembre a las 20:00
, para disfrutar del documenta entero y conocer mucha más información sobre nuestra
LEYENDA
.
HP e Intel con ESL Pro Series XI
Dos de nuestros ya fieles patrocinadores
Intel
y
HP
cada vez nos aportan en mayor medida su ayuda para hacernos crecer tanto a nosotros como al gaming en España. Una de las vías más rápidas es el uso de sus propios ordenadores, en este caso el
HP ENVY Phoenix 810: El ordenador de los campeones
con el cual los jugadores de ESL Pro Series XI podrán disfrutar de la mejor experiencia en cada uno de sus juegos y explotar al máximo sus posibilidades.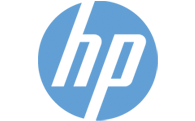 Hazte fan en Facebook y Twitter
Tanto en Twitter como en Facebook os mantenemos informados de todas nuestras competiciones y noticias destacadas cada día. Para no perderos ningún detalle podréis seguirnos en ambas plataformas:
Atentamente,
tu

Staff Spain
xZaKax
, Friday, 22/11/13 12:15

No comments yet.

Information:
info write comment not allowed