Archive ESL Europe Spain ESL Pro Series Season XI
PAIN vs GIANTS!. Entrenamiento Oficial.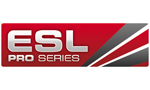 No os perdáis el próximo entrenamiento oficial de
ESL Pro Series XI
. Este nuevo entrenamiento enfrentará a dos grandes equipos profesionales de
Call of Duty Black Ops II
. ¿Qué mejor manera de empezar que con los equipos
PAIN GAMING .EPS
y
Ozone GIANTS! CoD
?
Entrenamiento
De cara a las finales la
ESL Pro Series XI
y como preparación, continuamos organizando una serie de entrenamientos oficiales. Esta vez será en
Call of Duty Black Ops II
y enfrentando a
PAIN GAMING .EPS
vs
Ozone GIANTS! CoD
.
13NOV. 21:00
PAIN vs GIANTS!. Entrenamientos oficiales EPS XI.
Equipos
Ozone GIANTS! CoD
El equipo que más títulos ha conseguido en la historia de Call of Duty por su destacado nivel de jugadores como es su capitán Tojor. Actualmente se les considera el equipo referencia fuera de España y desde luego uno de los mejores equipos nacionales. Luchan por alzarse con el título de esta EPS XI y conseguir otro gran premio para su palmarés.
PAIN GAMING .EPS
Es el club con un pasado arraigado a la saga Call of Duty, desde sus comienzos en consola. Hoy por hoy tienen una base de seguidores considerada de las mayores entre los clubs nacionales. Su equipo esta formado por jugadores de los más reconocidos de la scene en consola. Actualmente han sufrido un cambio drástico para la
next-gen
pero van a continuar para finalizar la competición en EPS XI junto a otro de los grandes jugadores "Psycoz" formando el cuarteto Flex, Borja, Nahuum y Psycoz.
Retransmisión
La retransmisión del entrenamiento se realizará a través del canal 1 de

ESL TV
, para que podáis disfrutar de estos dos grandes equipos como lo son
PAIN GAMING .EPS
y
Ozone GIANTS! CoD
.
Información
Este entrenamiento oficial de la
ESL Pro Series XI
no podria ser posible sin nuestros patrocinadores
HP
e
INTEL
. Y recordaros, que durante un tiempo limitado podremos hacernos con el
ordenador de los campeones
con un mágnifico descuento.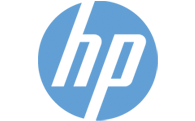 Hazte fan en Facebook y Twitter
Tanto en Twitter como en Facebook os mantenemos informados de todas nuestras competiciones y noticias destacadas cada día. Para no perderos ningún detalle podréis seguirnos en ambas plataformas:
Atentamente,
tu

Staff Spain
NertuN
, Tuesday, 12/11/13 16:01

No comments yet.

Information:
info write comment not allowed