Archive ESL Europe Spain ESL Pro Series Season XI
El cuarto juego de EPS XI es......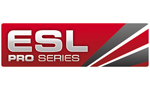 Ayer anunciábamos tres juegos que forman la ESL Pro Series XI. Elegir los juegos ha sido muy difícil para la dirección de ESL, agradecemos mucho vuestros comentarios y sugerencias de estos días, pero es una decisión con vistas al futuro de los eSports nacionales. Por el momento los juegos anunciados han sido: Counter-Strike: Global Offensive, League of Legends y FIFA13 PS3.
El cuarto juego que formará parte de la

EPS XI es:
Call of Duty Black Ops 2
El camino comenzó hace pocos meses, cuando decidimos introducir los primeros torneos y exhibiciones online con los mejores equipos del panorama nacional. Poco después en las finales de la

ESL Pro Series X, en Telefonica Flagship, pudimos comprobar el compromiso de esta gran comunidad y su ilusión y ganas de hacer crecer los deportes electrónicos. Por eso, hoy se da un nuevo gran paso para la comunidad de
Call of Duty Black Ops 2 eligiendo este juego como el cuarto de esta EPS XI.
Tenemos mucha confianza en la comunidad de Call of Duty y esperamos que tanto los jugadores profesionales, como los seguidores de la saga, disfruten de la competición.
¿Sólo cuatro juegos? ¿Y qué pasa con Starcraft?
Starcraft II: HOTS también estará en EPS XI
Un deporte en el que existe una cantera tan prometedora, donde se mantiene un sólido número de jugadores en nuestro país y que cuenta con estrellas tops europeas y mundiales,
tiene que estar en la mejor liga de deportes electrónicos
. Starcraft II es un juego que está con nosotros desde su nacimiento (Temporada VII) y es parte importante de la historia de

ESL Pro Series.
El RTS por excelencia en la actualidad, StarCraft 2 : HOTS será el quinto y último juego de esta

ESL Pro Series XI. ¿De verdad pensabais que no estaría en la nueva temporada de EPS? La comunidad de Starcraft II cuenta con todo nuestro apoyo.
Premios para esta temporada
Hazte fan en Facebook y Twitter
Tanto en Twitter como en Facebook os mantenemos informados de todas nuestras competiciones y noticias destacadas cada día. Para no perderos ningún detalle podréis seguirnos en ambas plataformas:
Atentamente,
tu

Staff Spain
Makea
, Wednesday, 05/06/13 09:04


Information:
info write comment not allowed