EPS Season XI LoL 5on5
Jornada extraordinaria EPS XI League of Legends
¡Ha habido triple empate en el Grupo C de la ESL Pro Series XI de League of Legends! Eso quiere decir que habrá más buenas partidas y más duelos en la Grieta del Invocador entre tres equipos para hacerse con un hueco en la Fase de Playoffs.
Los equipos
Pocas veces en una ESL Pro Series se ha visto un triple empate y, esta es una de esas ocasiones especiales. Los equipos implicados en este tiple empate que se verán las caras esta noche a partir de las nueve son:
Partidos de desempate

Normativa de EPS XI aplicada

Si tres o más participantes obtienen el mismo número de puntos al finalizar esta fase de grupos...
El primer criterio para determinar el equipo que queda en más alta posición es el número de partidos directos ganados.
El segundo criterio es la diferencia de rondas durante toda la competición.

Si con todo esto no fuera posible determinar las posiciones, los equipos han aceptado determinar las posiciones según la duración de las partidas.


Comando Elite EPS VS. You Only Live Once.EPS
You Only Live Once.EPS VS. myRevenge e.V. Spa
myRevenge e.V. Spa VS. Comando Elite EPS
Streaming de los partidos
Como ya sabréis nuestros chicos de Radio of Legends serán, en esta jornada especial, los casters oficiales. La retransmisión comenzará a las 21:00 con el partido que enfrenta a
Skulls Club EPS
vs
You Only Live Once.EPS
, seguidamente dará comiendo el encuentro entre
You Only Live Once.EPS
vs
myRevenge e.V. Spa
y la jornada terminará con el partido de
myRevenge e.V. Spa
vs
Skulls Club EPS
Podréis verlos desde esta misma noticia en el siguiente streaming:
¡Mucha suerte a todos los equipos!
Premios y Patrocinadores para esta temporada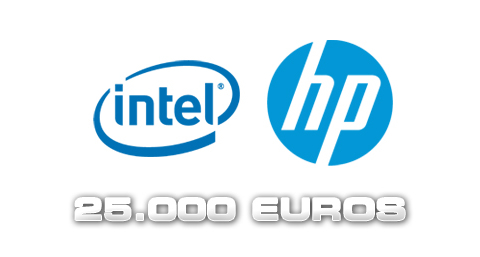 Soporte Admin
Si tienes alguna duda o pregunta, puedes contactar con el equipo administrativo mediante un
Ticket de Ayuda y Soporte.
Atentamente,


Staff Spain .Pro Series

bl0z
, Monday, 05/08/13 14:25

No comments yet.

Information:
info write comment not allowed