Archive ESL Europe Spain ESL Pro Series Season XI League of Legends
Primera semana de la Jornada 1 en League of Legends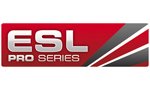 Damos el pistoletazo de salida para los partidos de ESL Pro Series XI de League of Legends.
Os presentamos todos los cuatro grupos que compondrán esta edición, los horarios de los partidos de esta semana, el calendario para la fase de grupos, los equipos... y mucho más. Tienes toda la información más abajo.
Grupos ESL Pro Series XI
A continuación, podrás ver los dieciséis equipos que conformarán la actual edición de EPS y la distribución en grupos que tendrán para la primera fase de la competición.


#
Name
Points
Matches
Score Diff.
PP
WC
1.

0

/ 0
1
2.

0

/ 0
1
3.

0

/ 0
1
4.

0

/ 0
1



#
Name
Points
Matches
Score Diff.
PP
WC
1.

0

/ 0
1
2.

0

/ 0
1
3.



0

/ 0
1
4.

0

/ 0
1



#
Name
Points
Matches
Score Diff.
PP
WC
1.

0

/ 0
1
2.

0

/ 0
1
3.

0

/ 0
1
4.

0

/ 0
1



#
Name
Points
Matches
Score Diff.
PP
WC
1.

0

/ 0
1
2.

0

/ 0
1
3.

0

/ 0
1
4.

0

/ 0
1




Big Rankings
Leyenda
#

Clasificación actual

Points

Puntos

Matches

Estadísticas de todos los partidos como: ganado, empatado, perdido.

P.P.

Puntos de penalización
Calendario de la Primera Semana Jornada 1
| | | | | |
| --- | --- | --- | --- | --- |
| Lunes, 24/06/13 21:00h | Mediavida | Inferi Club EPS | Info | 0:0 |
| Lunes, 24/06/13 21:00h | Rackgames | Cerberus Club.EPS | Info | 0:0 |
| Lunes, 24/06/13 22:00h | Pandemic Demons EPS | 34united Club EPS | Info | 0:0 |
| Martes, 25/06/13 22:00h | Panthers Team | xPerience.Sur | Info | 0:0 |
Partidos Semana 1 Jornada 1
Mediavida vs. Inferi Club EPS
MediavidaCon este partido arrancamos en nuestra primera EPS, no es la primera vez que nos enfrentamos a este equipo, y siempre es un partido complicado, pero no tenemos pensado perder y esperamos tener un buen día y un partido sin grandes sorpresas.
Inferi Club EPSComenzamos nuestra andadura en la 1ª EPS que jugamos contra el gran equipo de mediavida , haremos lo que este en nuestra mano para dar un buen espectaculo y llevarnos la victoria.
Rackgames vs. Cerberu Club.EPS
RackgamesPor fin da comienzo la nueva temporada de EPX, tras quedar terceros en la anterior edicion venimos a esta temporada con ganas de luchar por llegar a esa gran final. En frente tenemos a un buen equipo que nos pondra las cosas dificiles pero daremos todo lo posible para llevarnos estos 3 primeros puntos, suerte a cerberus y que gane el mejor.
Cerberus Club.EPSNos estrenamos en EPS representando al equipo de cerberus club, un partido contra viejos conocidos el cual iremos a por la victoria, mucha suerte al equipo de rack games y nos vemos en la grieta!
Pandemic Demons EPS vs. 34united Club EPS
Pandemic Demons EPSNo disponible.
34united Club EPSLa suerte nos ha llevado a poder participar en esta edición de ESL Pro Series tras no poder terminar de disputar la A-Series la temporada pasada y no vamos a desperdiciar esta ocasión. Aunque esta primera partida va a estar marcada por la participación de nuestro manager como jugador, vamos a darlo todo para empezar con un buen pie. Suerte a Pandemic y ¡que gane el mejor!
Panthers Team vs. xPerience.Sur
Panthers TeamNo disponible.
xPerience.SurComienza la nueva temporada de la EPS y estamos ansiosos de que comience la competición para dar el máximo de nosotros contra los grandes equipos de este país. La primera ronda es contra Panthers Team, daremos todo nuestro potencial en este primer partido de la XI temporada de la EPS.
Streaming de los partidos
Como ya sabréis nuestros chicos de Radio of Legends serán, una edición más, los casters oficiales de ESL Pro Series en League of Legends. Retransmitirán, en este caso, dos partidos de los anunciados arriba desde el Canal 1 de ESL TV. El streaming comenzará con el primero de los enfrentamientos alrededor de las 21 horas y comentarán el
Rackgames
vs.
Cerberus Club.EPS
. Por otro lado, en cuanto ese partido acabe seguirán con otro encuentro a partir de las 22:00, con el partido que enfrentarán a
Murcia Legends
vs.
34united Club EPS
. Podéis verlo desde esta misma noticia en el siguiente streaming:
¡Mucha suerte a todos los equipos!
Premios y Patrocinadores para esta temporada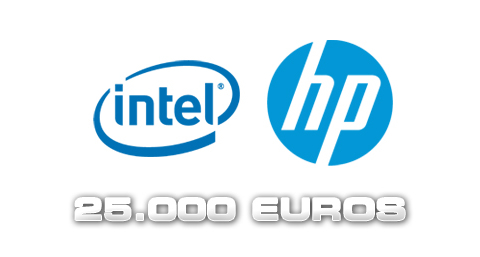 Soporte Admin
Si tienes alguna duda o pregunta, puedes contactar con el equipo administrativo mediante un
Ticket de Ayuda y Soporte.
Atentamente,


Staff Spain .Pro Series

bl0z
, Sunday, 23/06/13 16:20


Information:
info write comment not allowed