Archive ESL Europe Spain ESL Pro Series Season XI Call of Duty: Black Ops 2 (360)
Segunda Semana de la Jornada 3 en COD BO 2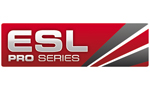 Parece mentira que ya lleguemos al final de esta fase de grupos, han sido varias semanas de intensos enfrentamientos entre todos los participantes, no podéis perderos ni el más mínimo detalle esta ultima semana.
Streaming de los partidos
Todos los miércoles tendréis una cita con Sdow y Axel en el Stream de EPS. Sera una temporada llena de espectación y muchas sorpresas. ¡No los la podéis perder! . Podéis ver el stream desde esta misma noticia:
Grupos ESL Pro Series XI
A continuación, podrás ver los dieciséis equipos que conformarán la actual edición de EPS y la distribución en grupos que tendrán para la primera fase de la competición.
Calendario de la Segunda Semana Jornada 3
| | | | | |
| --- | --- | --- | --- | --- |
| Miércoles, 31/07/13 20:00h | Pocus Cejus | Pain Gaming | Info | 0:0 |
| Miércoles, 31/07/13 21:30h | DeAKa Club | EVO e-Sports360 | Info | 0:0 |
| Miércoles, 31/07/13 22:30h | OveR Gaming CoD | Time to Win H.T | Info | 3:2 |
| Miércoles, 31/07/13 22:00h | Dimegio Club | TsG e-Sports Club | Info | 0:0 |
Partidos Segunda Semana Jornada 3
Pocus Cejus vs. Pain Gaming EPS
Pocus CejusNo disponible.
Pain GamingNo disponible.
EVO e-Sports360.EPS vs. DeAKa Club.EPS
EVO e-Sports360No disponible.
DeAKa ClubbUltima jornada de la EPS, y quizás, la mas importante por nuestra parte, ya que nos jugamos pasar a los PlayOffs de Septiembre. En nuestra mano esta seguir en esta EPS o no, por eso daremos lo mejor contra EVO para conseguir entrar entre los 8 mejores equipos de la EPS. De EVO decir, que es un clan al que conocemos bastante, siempre te ponen en situaciones difíciles en el juego y dan mucha guerra. En definitiva será un partido duro, a pesar de que ellos no se juegan ya nada. Intentaremos lograr la victoria y seguir adelante. GL Evo.
Dimegio Club.EPS vs. TsG e-Sports Club. EPS
Dimegio ClubNo disponible
TsG e-Sports ClubNo disponible
OveR Gaming.EPS vs. Time to Win H.T.EPS
OveR GamingPues ultimo partido de la fase de grupos donde se juega el 1er y 2o puesto. Seguro que estara emocionante. Mucha suerte Time to Win!
Time to Win H.T.EPSÚltimo partido de la fase de grupos en la que ambos equipos estamos clasificados para la siguiente fase , enhorabuena y ahora solo queda saber quien es el primero , que gane el mejor y mucha suerte :)
¡Mucha suerte a todos los equipos!
Premios y Patrocinadores para esta temporada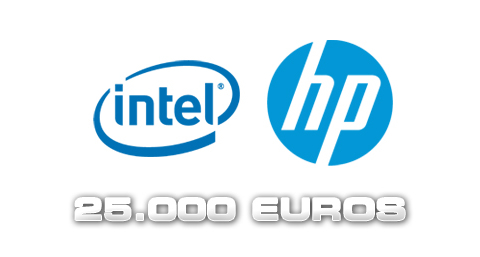 Soporte Admin
Si tienes alguna duda o pregunta, puedes contactar con el equipo administrativo mediante un
Ticket de Ayuda y Soporte.
Atentamente,


Staff Spain .Pro Series
Durdin
, Wednesday, 31/07/13 07:05

No comments yet.

Information:
info write comment not allowed