Archive ESL Europe Spain ESL Pro Series Season X League of Legends
Concurso Final League of Legends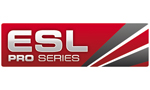 ¿Queréis ganar un fantástico premio y de una forma fácil? Entrad a la noticia y conoced las bases de nuestro concurso basado en la final de la EPS X de League of Legends. El acertante se llevará un fabuloso premio. ¡Anímate!
Concurso Final League of Legends
Con motivo de la gran final de la EPS X de League of Legends, os brindamos la oportunidad de conseguir una skin de "Rammus metalizado".
¿Como puedo participar?
Deberéis de dejar un comentario en la noticia indicando los
2 primeros bans de la final
, el primer acertante recibirá el premio mencionado con anterioridad. Animaros y participad en esta gran oportunidad por conseguir una de las skins más codiciadas entre la comunidad.
Como ejemplo para el comentario seguid el siguiente formato:

Ejemplo: Lee sin & Morgana.
Bases del concurso

El ganador recibirá una skin de Rammus metalizado.
Sólo habrá un ganador, el primer acertante en esta noticia.
Sólo se permite decir dos campeones.
Sólo serán válidos los comentarios previos al día 24/03/2013 a las 15:00.
No se permiten dos comentarios o más del mismo usuario, sólo se tendrá en cuenta el primer comentario.
Los comentarios en páginas o foros ajenos a esta noticia, no serán válidos.
Los mensajes editados tampoco serán válidos.
El orden no importa, da igual decir: Lee Sin y Morgana, que Morgana y Lee sin.
Final League of Legends
Para conocer las alineaciones de nuestro partido, las declaraciones previas al partido y postpartido podéis consultarlo mediante el siguiente diálogo:
Ubicación de las finales
Para este gran evento hemos elegido un marco incomparable en pleno corazón de Madrid: Telefónica Flagship Store. El transporte público más cercano al evento es la estación de metro de Gran Vía, que se encuentra en la puerta del mismo lugar del evento.
Dirección : Gran Vía 28 - 28013 Madrid
Ver mapa más grande
¡Síguenos en Facebook y Twitter!
Si no quieres perderte ningún detalle de nuestros torneos y competiciones no dudes en seguirnos en nuestras redes sociales!
Atentamente,
Tu

ESL España
xZaKax
, Friday, 22/03/13 04:56