Archive ESL Europe Spain ESL Pro Series Season X League of Legends
Riot asistirá a las Finales de EPS X de League of Legends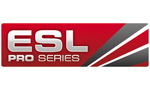 Una vez más,
Riot Games nos acompañará. En esta ocasión será en el Flagship de Telefónica. El actual Community Coordinator español de Riot, MeDroiD, estará para que habléis con él y le preguntéis cualquier duda que tengáis, Además estará amenizando la última jornada de las finales de ESL Pro Series de League of Legends con sorteos y regalos para los visitantes.
Merchandising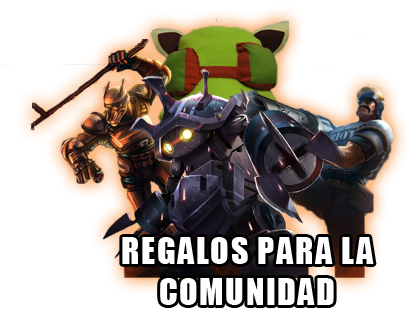 Como viene siendo habitual en los últimos eventos de ESL,
Riot Games nos acompañarán con obsequios para los asistenes al evento. En esta ocasión,
MeDroiD (Community Coordinator en España)
aderezará la fiesta con una gran cantidad de skins de nuestro ya conocido AD Carry,
Riot Graves
, también podremos ver los tan ansiados
Teemohat
o
Gorros de Teemo
y las
camisetas
de League of Legends con el símbolo de la Trinidad.
Como colofón único en nuestros eventos también podréis conseguir pelotas antiestrés con forma de
Naranjas de Gankplank
,
Colgantes (lanyards) de Draven y Darius
y un sin fin de sorpresas que podréis descubrir en el propio evento. Animaros a asistir para disfrutar de un fabuloso espectáculo y de una de las mejores ligas de España en comunión con Riot Games.
Una de las grandes muestras de unidad entre la comunidad, las competiciones de ESL y Riot Games lo veremos plasmado en estas finales, por ello os animamos a asistir con gran ilusión a lo que sin duda será una edición única y especial de nuestras Electronic Pro Series.
El evento dará comienzo el próximo día
23 de Marzo a las 10:00
. Puedes consultar cuando empezará en el contador que os ponemos más abajo:
Ubicación de las finales
Para este gran evento hemos elegido un marco incomparable en pleno corazón de Madrid: Telefónica Flagship Store. El transporte público más cercano al evento es la estación de metro de Gran Vía, que se encuentra en la puerta del mismo lugar del evento.
Dirección : Gran Vía 28 - 28013 Madrid
Ver mapa más grande
Atentamente
tu

Staff Spain

xZaKax
, Wednesday, 20/03/13 09:54

No comments yet.

Information:
info write comment not allowed