Archive ESL Europe Spain Call of Duty: Black Ops 2
Ganadores Autumn Cup de Black Ops II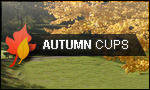 La Autumn Cup de Call Of Duty Black Ops II ha terminado. Presentamos a los ganadores de esta batalla. Han sido duras las partidas en la Autumn Cup de ESL pero tenemos los ganadores de este Exclusivo Galardón. Recordad que estamos trabajando también en Call Of Duty Advanced Warface y esperamos vuestro apoyo.

'POWER RANGERS Z'

'LOS FIELES #KAPPA'

'iFaK Club'


Partido de la Final de la "Autumn Cup"
---


Premios

ESL Premium Account


Primer puesto:

5 claves premium de 1 mes


Ganador del Torneo:

Galardón Especial de Otoño


Solicitud de Premios
---
---
El capitán del equipo ganador (se comprobará) debe mandar un ticket con el asunto "Juego Copa Puesto" como por ejemplo: (CODBO2 (Autumn Cup)1º)




El ticket tendrá que incluir la siguiente información:


Enlace del equipo


Enlace de la noticia de ganador
Junto con los siguientes datos de los jugadores:


ID: Link del Jugador que va a recibir el premio
El plázo máximo de la entrega de estos datos, será de tres días después de que la noticia se haga pública.


Los ganadores tendrán que abrir un soporte vía ticket ESL Support.







Hall Of Fame
---
Todos los ganadores contará para nuestro grandioso Salón de la Fama, se hará presente en todas las copas de Call of Duty: Black Ops 2, para que nuestros finalistas puedan obtener el preciado galardón de varias veces top3 en una copa, así que los finalistas de esta Cup, contarán para el HoF, que se actualizará periódicamente.


| | |
| --- | --- |
| Atentamente, | |

No comments yet.

Information:
info write comment not allowed