Archive ESL Europe Europe
ESL Anti Cheat - The Future and Past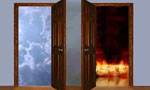 We set ourselves a deadline for the release of Aequitas 2. We have not been able to complete Aequitas 2 by this deadline. Today we would like to give you some background information about what has happened. In addition to this, we have an important announcement to make: The other anti cheat solution that we announced eight weeks ago, that was being developed in parallel, has come along so well and is so promising that we have decided to stop Aequitas 2. It is now possible to apply to be a tester for our new anti cheat program.
The era of Aequitas is ending
. Our new anti cheat tool is based on completely new technology, therefore it we have to find a new name for it. At the moment we simply call it "
ESL Wire Anti-Cheat"
since we have not decided on a new name yet.
First of all we would like to explain why Aequitas 2 has been stopped after so long in development.
The Aequitas 2 project started in the beginning of 2009
. We were doing a lot of research to find the best approach. By May 2009 we had a concrete concept and thought that we could release Aequitas 2 by the end of 2009. In the third quarter of 2009 problems occurred that we had not foreseen.
So we decided to start developing an alternative program simultaneously.
For the realisation of the new program we employed a new developer in January,
a specialist who would perfect our team
of 12 anti cheat developers. He came with
more than 10 years of experience in developing, especially in the copy protection sector and anti virus industry.
Both areas are very close to anti cheat solutions, but of course copy protection and anti virus programs are way ahead in technology, which means that cheats are still fairly basic compared to their sophisticated programming.
Our new anti cheat solution is a
real driver
, operating on the Ring0 level. This driver works even outside of ESL matches, which means that we will also be able to use it for ESL Gathers. This would not have been possible with Aequitas 2.
Back to the timeline. We began developing the new generation of anti cheat to be ready for the time after Aequitas 2. Back then we estimated that Aequitas 2 would be good for 6-12 months, but while the
development progress of Aeq2 became slower and slower
, the development of our new anti virus solution was always running well, ahead of our schedule. The time frame between solution A and B was shrinking rapidly.
By the end of June it looked like we were finally finishing Aequitas 2, but there were still some little bugs that had to be fixed and we thought that it would take too long to fix them. The user base of testers was increased and we announced this progress in a news. At the beginning of July already 150 people were testing the beta. Frustratingly, the last few bugs were really tricky and as we fixed them, more and more bugs appeared. In the meantime "Wire Anti-Cheat" continued to show good results and had almost zero bugs or problems.
At the beginning of August, Aequitas 2 did not look like it would be finished soon, and again, "Wire Anti-Cheat" was developing quicker than we would have thought it would. So we decided, with one laughing and one crying eye of course, to bury Aequitas 2. Our mistake at this point was, that we did not announce this immediately in a news. However, since we had experienced already how the well planned development of a program can go terribly wrong, we wanted to wait another 8 weeks to be absolutely sure this time, that the new tool would be really as good as we believed it would be.
We are in the present now. Aequitas 2 was stopped three weeks ago. The new
"ESL Wire Anti-Cheat"driver has the status "feature complete"
, there are currently no open bug tickets. Now we meed to add some components on our servers. The driver will continue to be optimized and we will test it on different systems. In order to ensure that the driver works on as many variations of systems as possible, we would like to ask all players now to be beta testers. This is only possible though if you will agree to sign an NDA (non-disclosure agreement) and send us a copy of your ID, if you are chosen you as a tester. This is because we of course have to make efforts to ensure that the driver does not find its way into the wrong hands before it is released. If you are interested in helping the ESL, please write an email to
wire-beta@esl.eu
. Please include a link to your ESL profile, your real name and address together with a dxdiag of your computer (
instructions
) and a list of the anti virus, firewall and anti spyware programs that you use on your PC..
The most important question after such a long news can still not be answered:
When will the new anti cheat be released?
. The only answer that we can give right now is that it will happen as soon as possible, as soon as it is ready. We do not want cheat programmers to know about our exact plans. We know that we have made many mistakes in the development of our anti cheat solution in the past, but we are really trying to do our best. We are 100% aware that a good anti cheat solution is not only important but absolutely necessary. Without it, there can be no league, no premium, no money, no ESL, but we will not let that happen. Although we have tested your patience a lot in recent months we are totally committed to making sure that
"ESL Wire Anti-Cheat" (working title) will rock
.
Conclusion
:
There will be a completely new anti cheat launched instead of Aequitas 2
The working title is "ESL Wire Anti-Cheat", it began development while we were still working on Aequitas 2, at the beginning of this year. A professional developer from the anti virus industry has been leading the project.
Aequitas 2 was not developing well, whereas Wire Anti Cheat developed ahead of schedule, it will be released soon
711308
, Wednesday, 25/08/10 06:24


Information:
info write comment not allowed