Archive ESL Europe Germany Medal of Honor
Beta Cup Gewinner stehen fest!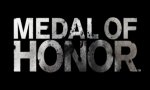 Gestern abend war es endlich soweit, die Entscheidung im Medal of Honor 3on3 Combat Mission Beta Cup stand auf dem Programm. Sowohl das Halbfinale, wie auch das Finale liefen, nach dem alle Teilnehmer ESL Wire Anti-Cheat installiert hatten, reibungslos ab. Lediglich eine kurze Downtime der Server hat den Teams vor dem Finale eine kleine Verschnaufpause verschafft. And the winner is ...
1. Platz:
Rum und Bier, das brauchen wir
2. Platz:
come at me!
3. Platz:
Medal of Hoddels
4. Platz:
Concept Digital Damage.CoD
Die Teams wurden bereits per Email angeschrieben und dürfen sich in Kürze über die folgenden Preise freuen:
1. Platz:
3x KHS Tactical Gear Uhr & HIS 5770 IceQ TURBO EyeFinity
2. Platz:
3x HIS 5770 IceQ TURBO EyeFinity-Grafikkarte
3-4. Platz:
3x Tassen und Palischal im Medal of Honor-Look
Wir bedanken uns bei den Beteiligten, die dieses Turnier erst möglich gemacht haben:
| | | | | |
| --- | --- | --- | --- | --- |
| | &nbsp | | | |
Ebenfalls Bedanken möchten wir uns bei den Jungs von Station 54!
Der größte Dank gilt allerdings den
64 Teams
welche am Cup teilgenommen haben! Wir hoffen das eine oder andere Team zum Release von Medal of Honor am 14.Oktober wieder in unserer Sektion begrüssen zu dürfen.
// Euer

Admin Team
61632
, Thursday, 07/10/10 06:36


Information:
info write comment not allowed