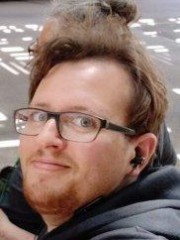 Contacts & Buddies
DeaD_EyE

Baroc
Kenny
zwirL
FluX
KRAEUTERSC..
This player account is frozen and can not generate any 1on1 matches (challenge) or be generated (be challenged/Auto-challenger). Open 1on1 and 2on2 matches may be played, the player may however not compete in any other team matches. See below for details on the freeze.
Name
--
Nick
Seraph
Member since
23/01/06
Age / Gender
30 Years / male
Nationality
 Germany
Country, City
Germany, München  

(81xxx)

Occupation
Editor
Employer / University / School
cuttable media
Main team
SilentAttack Gaming
Homepage
http://steamcommunity.com/grou..
Level & Awards
| Project | Rank | RAC | Credits | Links |
| --- | --- | --- | --- | --- |
| Combined (Top %) | . | | | |
Clubs
lock
Contact