Archive ESL Europe Czech Republic & Slovakia Vietcong
EU Teams & Players in the CZSK League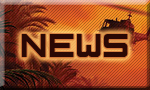 Around the 10th April, 12 the EU VC section got closed without any warning, email or any other notification. Some EU players tried do get in the CZSK ESL and now it's official. EU Players can join the CZSK ESL.
The story and the changes:
How it all began.
After the EU VC got closed

Departet
started some Forum threads in the czsk esl and at
Vietcong.info
. The main idea was to get in the Spring Cup and show all czsk players that EU Players are not that bad persons they thought. After a big involvement of some czsk players in the czsk esl forum they talked to the CZSK VC Admins. Some agreements later they talked to N1kkatzu the CZSK Headadmin. He arranged a conference with the vc admins on last sunday. On monday it was official. EU players were able to join the CZSK ladders.
We got EU Admins but we don't want them.
Well we never wanted to be admins. We saw that you want your czsk admins and we though, yes why not. But the thing is that G*LOST*ER is the only admin with a big or bigger english knowledge. It would be way to much work for him if he wont got any assistant with all the new teams and supports. So N1kkatzu decided to take some EU Admins. We took

Departet
and

Domi
because they played much with a lot of the czsk players and they can still be objectiv. We hope you understand that.
We are looking forward to answer your support tickets!
What has changed for us?
There are no directive changes for you. Only some new teams/players will join your league to bring some more action and (we hope) fun for you.
Questions and answers.
●
I dont' like to play versus them i think they are cheating
● Each EU Players has to turn ON UAC in the matches. You also can use spectators.
●
They are always challenging us but we don't like to play
● You can decline all challenges from EU Teams. If you got Penatly Points for that just contact support and we will remove them.
We are hoping for a good and successfull time and we are looking forward for a cooperativ time with all czsk admins!
Your
Admin Team


Information:
info write comment not allowed