Archive ESL Europe Balkans World of Tanks Balkans Cup
NVIDIA World of Tanks Qualifier Cup #4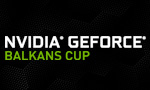 Still didn't find two friends to compete with? Do it fast this is the last qualifier for honor, ingame gold and NVIDIA graphics card! In the fourth NVIDIA World of Tanks 3on3 Qualifier Cup which will take place on Saturday 11.04.2015. at 17:00h, battle with Tier VIII Tanks on Encounter maps. Read other details and prizes in news.
Last Saturday we found another 4 teams that will compete in their country's Grand Finals to try their skill in winning the fancy looking
NVIDIA GeForce GTX 960
graphics cards. In the 4th qualifier cup which is also the last one, we will see which last 4 teams will secure their spot in the Grand Finals. For now, let's see a summary of who won their spot in the Grand Finals:
---
1st place

RED_S goin for NVIDIA
2nd place

B00TZ 3v3
1st place

Osvetnici
2nd place

DarkSouls
1st place

Trigger Team
2nd place

Even Further Beyond
1st place

Elite Squad 3v3
2nd place

Scorps
1st place

3vs3 Stronkkkk
2nd place

Pokemons!
1st place

Gadovi 3on3
2nd place

focus fire noobs
---
Now there's only 2 places left in each of Grand Finals and only one qualification cup to go! Read the cup info of the 4th and last NVIDIA Balkans Cup qualifier below and signup your team! There's still time to secure your place in the Grand Finals and win the awesome first prize
NVIDIA GeForce GTX 960
.

---
Cup overview


Date:
04.04.15,
Saturday

Kup:
Mode: 3on3

Single Elimination

Best of 1

From semifinals Best of 3

Timelimit: 7 minutes

Maps: fixed at match page

Only allowed tanks are Tier VIII Tanks

Tank Destroyers and SPGs are forbidden

Max. 1 autoloader



Prizes:
| | | | |
| --- | --- | --- | --- |
| 1. | 4.000 x3 | + place in Finals | |
| 2. | 3.000 x3 | + place in Finals | |
| 3. | 2.000 x3 | | |
| 4. | 1.000 x3 | | |
| 5-8. | 500 x3 | | |
| 9-16. | 300 x3 | | |
If you finish cup in Top 16 you must provide your
Wargaming IDs
in a
support ticket
so we can send you gold.

Requirements:
Registered World of Tanks Gameaccount
Uploaded logo
For qualifiers: Residence of all 3 players (which will play the cup) in Croatia
For qualifiers: Residence of all 3 players (which will play the cup) in Serbia
Installed and configured ESL Anti-Cheat

Signup:
Click (Serbia)
-
Click (Croatia)


Information:
info write comment not allowed