Archive ESL Europe Balkans League of Legends
Go4LoL Balkans *January*!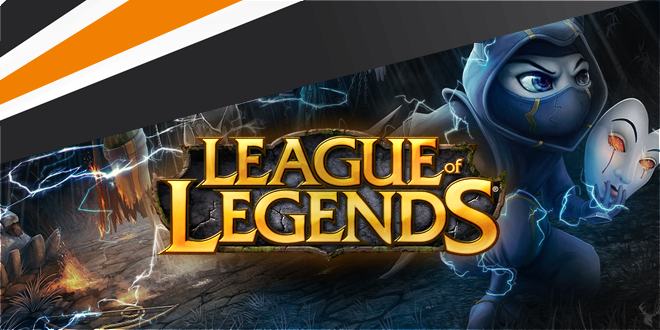 Go4LoL Cups are going to be reworked. From now on, we will have 16 winners of RP prizes, every month. There will also be a monthly cup in which you will be able to participate only if you placed in the first four in any cup that month.
Cup info and dates:
Go4LoL Balkans
Ime kupa
Date:
Signup:
Rules
Go4LoL Balkans #5
10/01/2015

Go4LoL Balkans #6
17/01/2015

Go4LoL Balkans #7
24/01/2015

Go4LoL Balkans #8

31/01/2015
YOUR Tournament Name

Date: 2nd and 3rd February, 2015. 20:30

Mode: 5on5, Tournament Draft, Higher seeding choose side

Links: Settings Global Rules


Questions? IRC Support ticket


Restrictions:

All Balkan players

Be in first four in any Go4LoL cup that month

Go4LoL cups REWORK
Country restrictions
Go4LoL Balkans cups are ONLY open for teams and players from Bosnia & Herzegovina, Croatia, Kosovo, Macedonia, Montenegro, Serbia and Slovenia who play on EUNE server.
Help for new players
Getting started guide
To enter your gameaccount follow these instructions.
If you have any more questions, feel free to contact us on IRC via IRC WebChat or send us a support ticket.
Check-in system




Step 1 - Reservation (green)
Here you can reserve a place in the cup, but you have to confirm your participation later.
Step 2 - Confirmation (yellow)
30 minutes before the cup starts, you have to confirm your participation, if you have done that, you're in the Cup.
Step 3 - Entry (red)
You didn't get a free place in this cup? If there are not enough participants, you can still entering the cup 20 minutes before starting!
Tournament codeAs you could read in special news, LoL events on ESL now using TOURNAMENT CODE. More about it, and how you use tournament code can be found here in OFFICIAL STATEMENT.Tournament code system is made with reason to disable all other players except teams who are supposed to play from joinin lobby.Only persons who may join lobby via tournament code except teams who are playing, ARE ESL ADMINS. Every tournament code sharing for any other reason will result in disqualifying team who shared it.


---


Zemlje sudionici
U kupovima Go4LoL Balkans projekta smiju sudjelovati samo timovi i igrači iz sljedećih zemalja: Bosna i Hercegovina, Crna Gora, Hrvatska, Kosovo, Makedonija, Slovenija i Srbija koji igraju na EUNE serveru.
Pomoć za nove igrače
Getting started guide
Kako bi upisali svoj gameaccount pratite ove upute.
Ukoliko imate još pitanja, slobodno nas kontaktirajte na IRCU putem IRC WebChat-a ili nam pošaljite support ticket.
Check-in sistem




1. korak - Rezervacija (zeleno)
U ovoj fazi je potrebno rezervirati svoje mjesto na kupu, ali ćete kasnije to isto mjesto morati i potvrditi.
2. korak - Potvrda (žuto)
Trideset minuta prije početka kupa, potrebno je potvrditi vaše sudjelovanje na kupu, nakon što ste to obavili, tada ste u potpunosti uspješno prijavljeni na kup i sve što trebate je pričekati objavu bracketa.
3. korak - Naknadna prijava (crveno)
Prilikom prijavljivanja na kup, sva mjesta su bila popunjena? Ukoliko nema dovoljno sudionika, dvadeset minuta prije početka kupa ćete imati pravo prijave na kup.
Tournament codeKao što ste mogli pročitati u posebnom newsu, LoL natjecanja na ESLu od sada će koristiti sistem tournament koda. Više o tome što to znači i kako se koristi pročitajte u SLUŽBENOJ OBJAVI.Sistem tournament koda je s razlogom napravljen na način da ga vide samo članovi ekipa koji igraju i proslijeđivanje koda trećim osobama je zabranjeno. ESL ADMINI su, osim 5 igrača iz svake ekipe, JEDINE osobe osim koje smiju biti u lobbyu prije champion selecta. Davanje tournament koda ikome drugome kažnjava se diskvalifikacijom ekipe.
FeedbackAko imate bilo kakve povratne informacije, kritike ili prijedloge, slobodno pišite na forum.
Želite li postati dio ESL Hrvatske?Želite li se baviti igrom League of Legends u najvećoj i najvažnijoj svjetskoj eSport ligi? Napišite prijavu!


Information:
info write comment not allowed