neXtPlease are removed from the competition!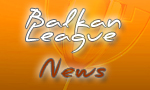 On wednesday we saw two great EBL semifinals. maniaX won against IGG and Home Dominant lost to neXtPlease Gaming. On the next day some bad news came to our attention. Aequitas has detected, that one of the players from team neXtPlease was using wallhack during their last game against the Bulgarians.
The player is

neXt`DECE. He`ll receive 12 penalty points with 2 years barrage and will be kicked from all competitions in ESL. neXtPlease Gaming will be kicked from EBL Season I immediately, which means that

Home Dominant
is moving to the Grand Final facing

maniaX Gaming CS 1.6
on 8th of December.
Visualize Inner Shooters
will be awarded with the bronze medals in the competition.
neXtPlease Gaming
will be removed from all ESL competitions including Intel Extreme Masters Season IV.
755004
, Friday, 27/11/09 07:33


Information:
info write comment not allowed