Archive Consoles Germany Call of Duty: Ghosts (PS4)
4on4 Halloween Cup 2014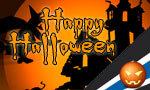 Der letzte Cup im Call of Duty Ghosts Bereich wird schaurig schön! Dieses Jahr werden nicht nur Kürbisse gestaltet und der Nachbar erschreckt, sondern auch 4on4 SnD gespielt. Der 4on4 Suchen und Zerstören Halloween Cup 2014 nach eSport Regeln beschert euch entweder süßes oder saures. Selbstverständlich werden die Gewinner mit tollen "Süßigkeiten" belohnt.
4on4 Halloween Cup 2014
Pünktlich zu Halloween am 31.10.2014 beginnt um 18:00 Uhr unser 4on4 Halloween Cup. Gespielt wird nach dem
"Best of 3"
System nach den aktuellen
eSport Regeln
. Jedes Team wählt als eine Map. Sollte es zu einem Unentschieden kommen, wird die 3 Map gespielt die in den Matchkommentaren vorgegeben ist. Anders als bisher zählen nicht die Punkte, sondern der Map Gesamtsieg.
Anmeldung
Preise
Selbstverständlich gehen die Gewinner nicht leer aus.
Platz 1. bis 3.
erhalten jeweils
4 Premium Keys
. Des Weiteren ist für den Sieger ein toller Award reserviert:
Wir freuen uns auf euch und wünschen viel Spaß & Erfolg
// Euer

Admin Team
uniqqq
, Monday, 27/10/14 14:46

No comments yet.

Information:
info write comment not allowed