Archive Consoles Germany Call of Duty: Ghosts (PS4)
Versus ist zurück!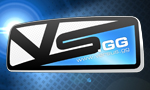 Auch wir verfolgen regelmäßig das Forum, in letzter Zeit gab es dort im PS4 Bereich eine Diskussion bezüglich Versus. Leider mussten wir in der Vergangenheit den Bereich aufgrund geringer Aktivität schließen. Doch sprachen sich im Forum soviele User für Versus aus das wir dem ganzen gerne eine zweite Chance geben möchten.
Modus und Teamgröße
Wir haben uns sehr über die große Resonanz im Forum gefreut und hoffen das der Bereich wieder aktiv genutzt wird. Zurzeit könnt ihr unter 2 verschiedenen Bereichen wählen. Es wird einen 2on2 SnD und einen 4on4 SnD Modus geben. Solltet ihr noch Vorschläge haben was eventuell den Modus angeht könnt ihr diesen gerne per Supportticket einreichen, noch besser ist es wenn ihr diese im Forum abgibt um das Sammeln zu vereinfachen.
Ghosts: Play VERSUS.
Du hast Lust auf ein Match, aber dein Team ist gerade nicht vollständig? Mit VERSUS. kannst du als Einzelspieler oder als Party an Teammatches teilnehmen. Noch nie war es so einfach Teammatches zu generieren und zu bestreiten. Weniger Klicks, mehr Matches -
Spiele jetzt CoD: Ghosts via VERSUS!

oder mehr über VS. erfahren.
Viel Spaß und Erfolg wünscht euch euer Call of Duty: Ghosts Admin Team!
kzY rL
, Tuesday, 29/07/14 08:04


Information:
info write comment not allowed