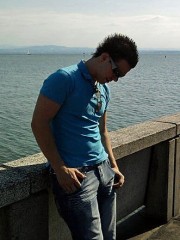 Contacts & Buddies
Rowdy

JamlikeJam..
xSurfzickE
OnkelCharl..

Panda

FooXz II
This player account is frozen and can not generate any 1on1 matches (challenge) or be generated (be challenged/Auto-challenger). Open 1on1 and 2on2 matches may be played, the player may however not compete in any other team matches. See below for details on the freeze.
Name
Timo 
Nick
HytecZ
Member since
22/09/11
Age / Gender
30 Years / male
Nationality
 Germany
Territory, City
Germany, Miesbach  

(83xxx)

Occupation
Steinmetz
Main team
MLG Europe
Homepage
--
CoD Championship Player 2007,2009,2011,2012,2013
xXx Elektronik Sports League xXx
xXx Statistiken und Awards xXx >>>>>  more...  
Level & Awards
Clubs
lock
Recent matches
  CoD4 Open Ladder 1on1 Deathmatch Europe
win
doublespike 

+6

Thursday, 18/02/16 11:20
2
  Germany Uno (360) 1on1 Ladder
win
Eintopf 

+20

Sunday, 11/05/14 04:00
win
Eintopf 

+23

Thursday, 08/05/14 14:15
loss
Eintopf 

-31

Thursday, 08/05/14 14:00
win
Eintopf 

+20

Saturday, 26/04/14 06:00
loss
TIRuby 

-39

Tuesday, 28/01/14 13:30
  Germany Call of Duty: Ghosts (360) 1on1 TDM Winter Cup
loss
5513075 

0

Friday, 07/02/14 14:00
win
I3umBleBee 

+2

Sunday, 02/02/14 14:00
win
(bye) 
Tuesday, 28/01/14 14:00
  Europe Call of Duty: Ghosts (360) 1on1 TDM Ladder
win
8179921 

+13

Sunday, 26/01/14 11:45
2
Contact