Adria
Happy Holidays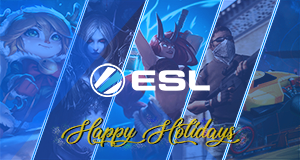 After successful 2017, we wish all of you good luck in the following year with lots of fun ;)
We have a lot of content to share with you in 2018 and we would like to invite you to be a part of our community!
For this year, we have big plans, all kinds of cups and we hope to get more players and more members of our team because this year is going to be epic! Also, we would like to invite all of you to try our competitions, because we all have ups and downs, we all win or lose a game because of lag or our teammate, but ESL team will always make sure for you to have fun!

No comments yet.

Information:
info write comment not allowed